Categories >
Guides and Tips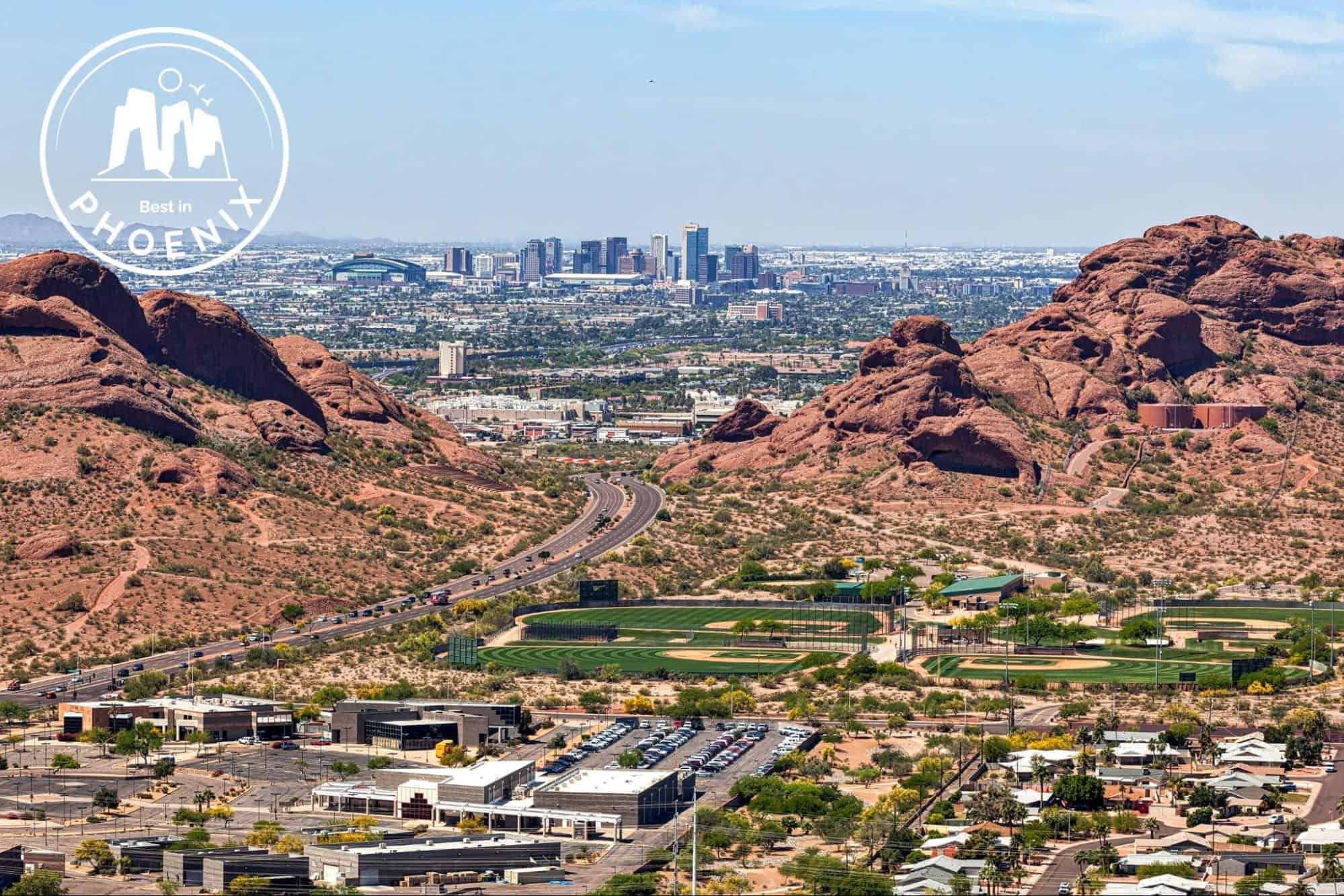 20 Wildly Fascinating Facts About Phoenix
Whether you're a resident or a tourist visiting Phoenix, we bet that there are some interesting fun facts you're yet to find out about the city. So let's get right into it.
1. Phoenix is the hottest city in the United States.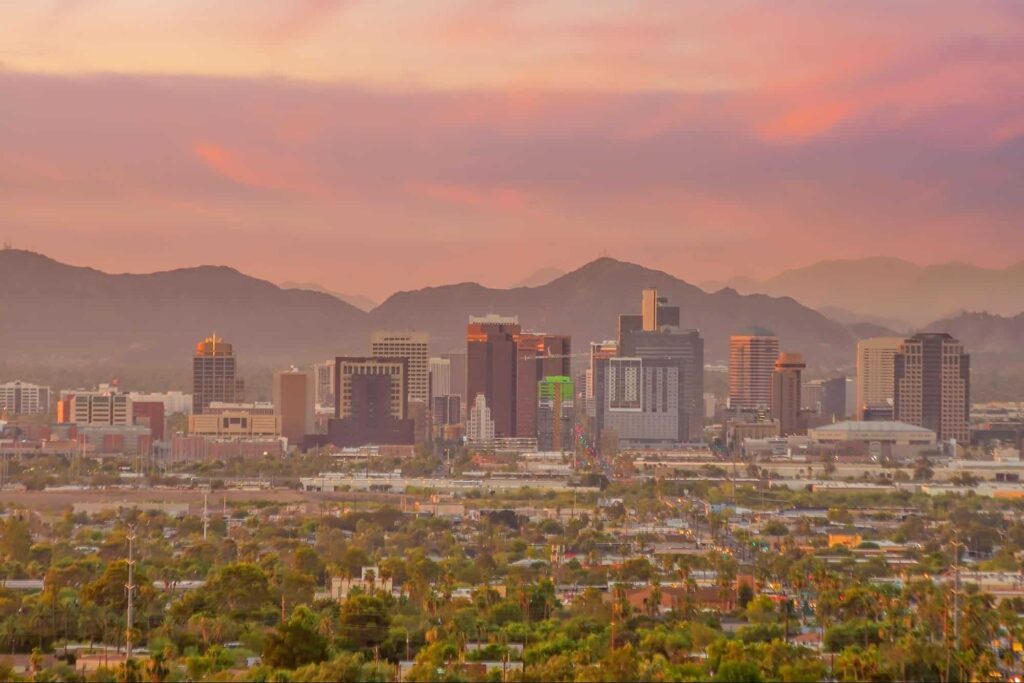 If at some point you've visited Phoenix and thought that it's the hottest place you've ever been to, then you aren't wrong. It's quite concerning how the temperature continues to rise and break records anew every year.
Just in October 2022, Phoenix set a new record for the deadliest summer the city has ever seen. The highest temperature on record was 115 degrees Fahrenheit at the Phoenix Sky Harbor International Airport last July.
2. It's also the sunniest city nationwide.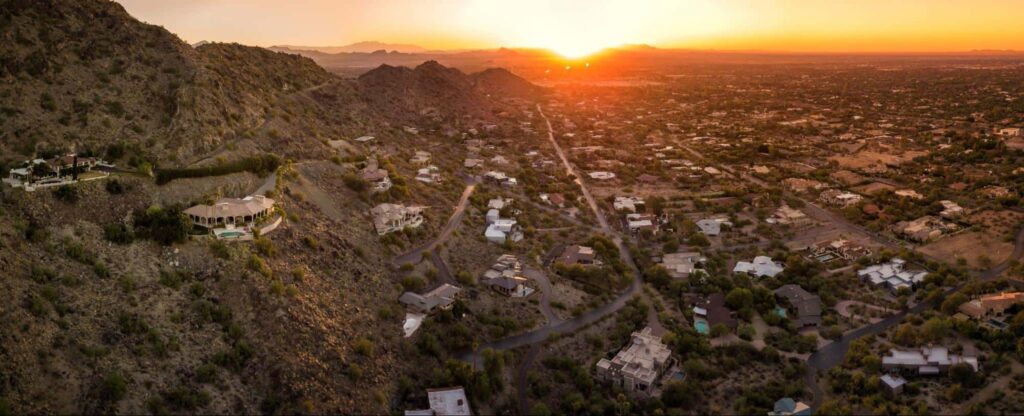 Phoenix sees an average of 300 sunny days a year, amounting to 85% of the calendar. This makes it ideal for tons of outdoor activities such as hiking, swimming, and even scenic driving.
Another plus side is that there are a ton of parks in the city that one can spend those beautiful summer days at. Which brings us to the next item on our list.
3. Phoenix does not observe Daylight Savings Time (DST).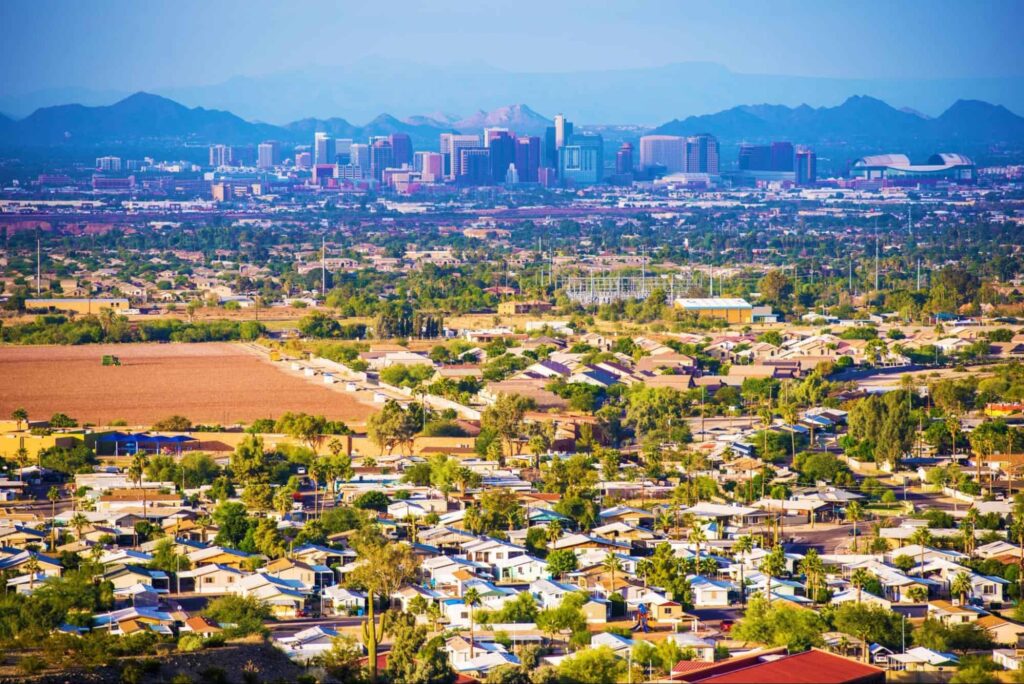 Arizona follows Mountain Standard Time, with the exception of the Navajo Nation. This means that the majority of the state does not set clocks ahead when DST takes into effect for the rest of the country.
The argument is that DST is unnecessary since Arizona mostly sees sunny days and has a hot climate. People prefer to do most of their activities in the morning anyway when it's cooler, so there's no need to extend daylight hours into the evening.
4. Phoenix has a rich geologic history dating back to 1.8 billion years ago.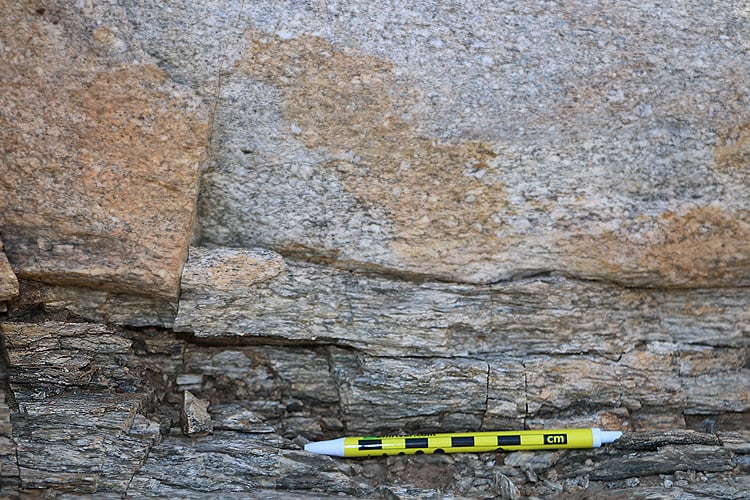 Image Source: AGU
According to scientists and geologists, the area at which Phoenix is found began from a sequence of metamorphic rocks. These rocks were once part of an oceanic volcanic arc that collided with and were added onto the continent of North America.
In a series of ancient tectonic events, granitic rocks were formed. And interestingly enough, you can still find evidence of these rocks within some Phoenix mountains, particularly Camelback Mountain.
5. Contrary to what one might assume, Phoenix sits far above sea level.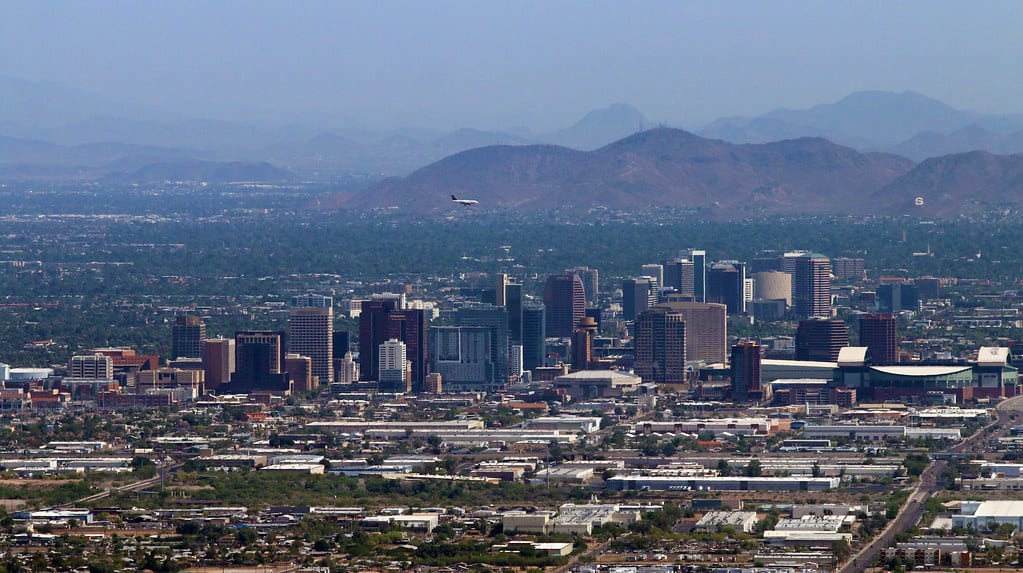 Image Source: Worldwide Elevation Map Finder
Because Phoenix is located within the Sonoran Desert region, it is a common misconception that the city sits at sea level.
That is not the case – in fact, Phoenix lies at an elevation of around 1,117-feet above sea level, which is far higher than any other part of Florida.
6. Phoenix is the fifth most-populous city in the United States.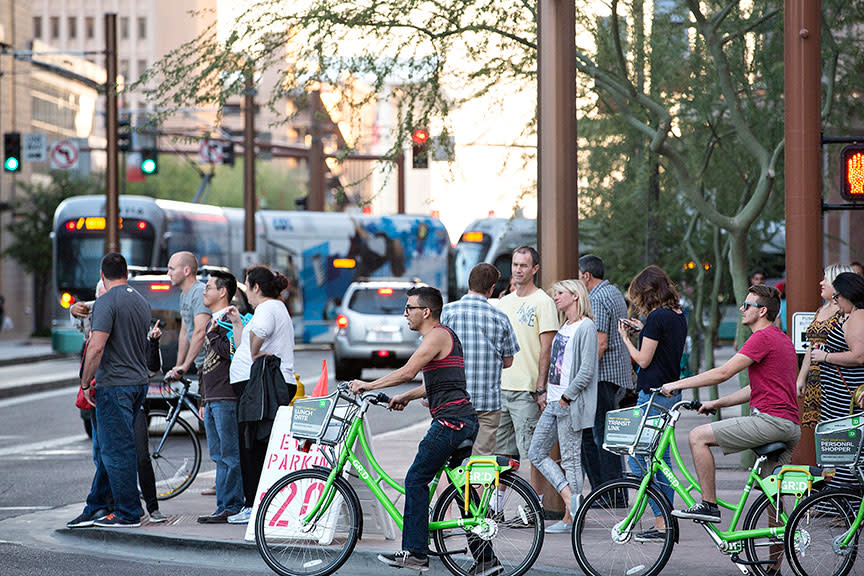 Image Source: Visit Phoenix
In 2021, Phoenix overtook Philadelphia into becoming the fifth-largest city nationwide, population-wise. It was the fastest population growth in all major cities throughout the past decade.
With this, the city quickly became a melting pot for a variety of cultures. In fact, Phoenix also ranks fifth among the most diverse cities in the state.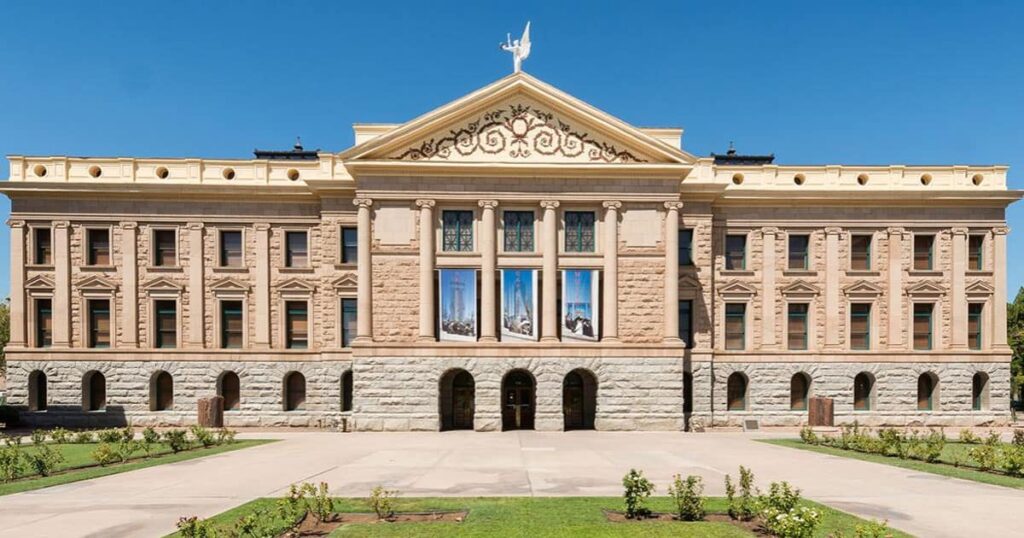 Image Source: Sporcle
It's difficult to imagine that this bustling metropolis was once not even among the considerations for a capital city. But the history of how Phoenix became the state capital is a long and winding one.
The first-ever capital city of Arizona in 1863 was Fort Whipple in Chino Valley. Just a year later, they moved the capital further south and renamed it Prescott, which did not sit well with a lot of people back then.
The main argument was that Tucson was a much progressive city and was more accessible to market trade. So in 1867, the territorial capital was transferred to Tucson and would stay there for a decade.
In 1877, the capital was once again moved to Prescott as the city grew considerably strong in political power. However, this posed logistical problems in the local mining community.
See, Prescott had harsh winter conditions and was quite difficult to get to without railroad access.
In 1889, the legislature decided to transfer the capital to somewhere central and provided much more access points. Phoenix was the prime choice as it had already developed as a city and stabilized its economy.
The argument was that the city had a better climate in general and was much closer to population centers. It also had a direct rail connection to the Southern Pacific Railroad – hence, Phoenix became the new and permanent capital state of Arizona.
8. The city name "Phoenix" was given by Darrell Duppa.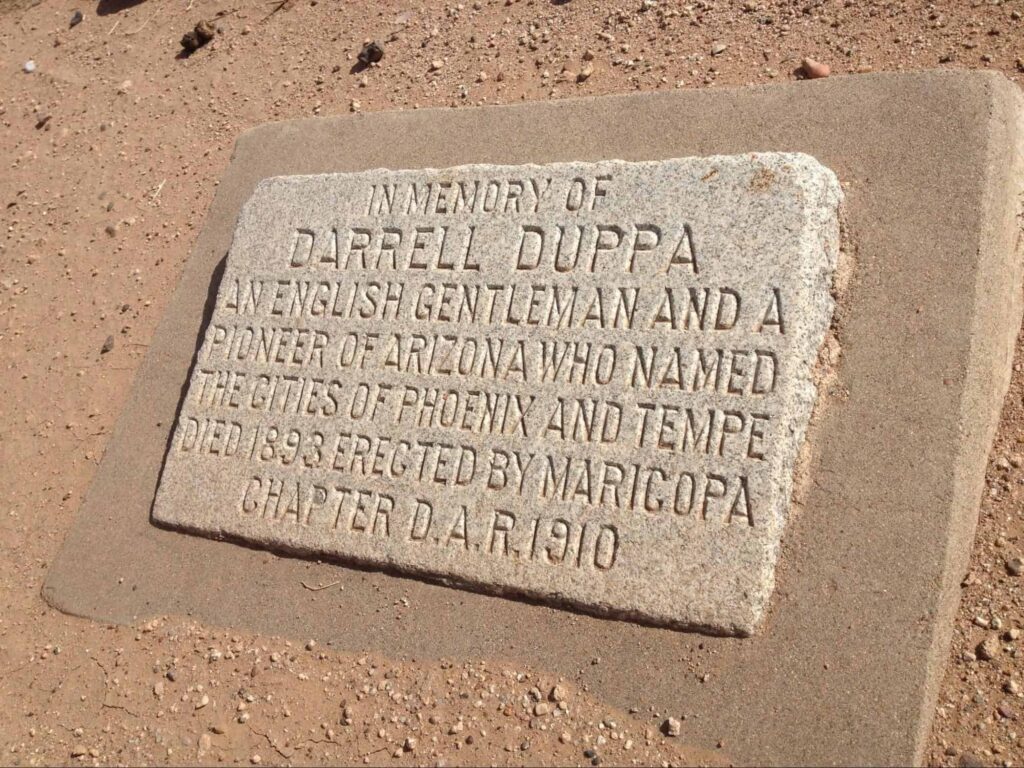 Image Source: boudledidge.wordpress.com
Darell Duppa is a friend of John Swilling who was widely-credited as the founder of the valley. He associated the name Phoenix with that of a mythical bird that rises from its own ashes.
His prediction was that Phoenix would someday be a great city that emerged from the ruins of the Hohokam civilization. And true enough, it did.
Others also say that phoenixes are often associated with the worship of the sun in Egypt and Classical antiquities. It was a fitting name for what is known as the Valley of the Sun.
9. Arizona's first governor is buried in Phoenix – in a stark, hard-to-miss pyramid.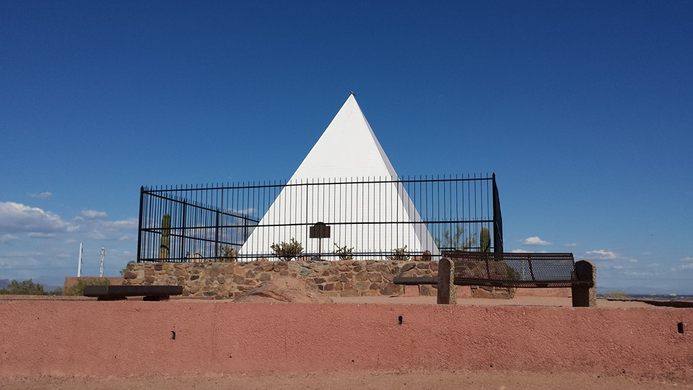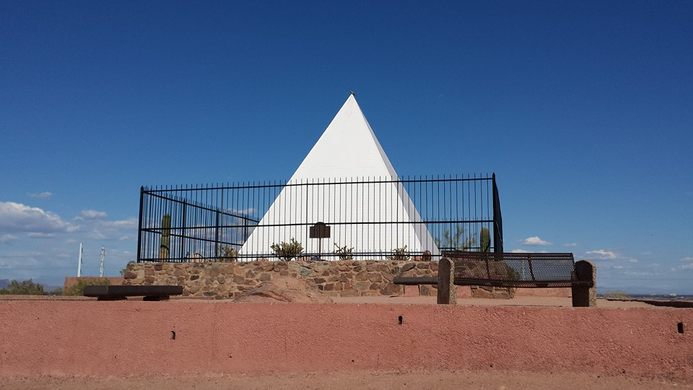 Image Source: Atlas Obscura
If you've ever come across a white, giant pyramid that stands out amidst the red rocks of Papago Park, then you've already met Governor Hunt.
George W.P. Hunt is the first governor of the state of Arizona. He served between 1912 to 1933 and was often referred to as "Old Walrus" for his impressive girth.
He was a well-loved politician who thought ahead for his time. Not only was he the proponent of women's suffrage, but he also led the abolition of child labor.
People were also endeared to him by his many unusual quirks and habits. He often went grocery shopping for his family (a chore that was uncommon for men at that time) and was known to knit scarves for soldiers stationed abroad during World War I.
Gov. Hunt was a freemason, which is why he designed his own burial marker as a pyramid. Sadly, just a year after leaving office, he was interred in it.
10. World-famous charity organization, Make-A-Wish, began in Phoenix.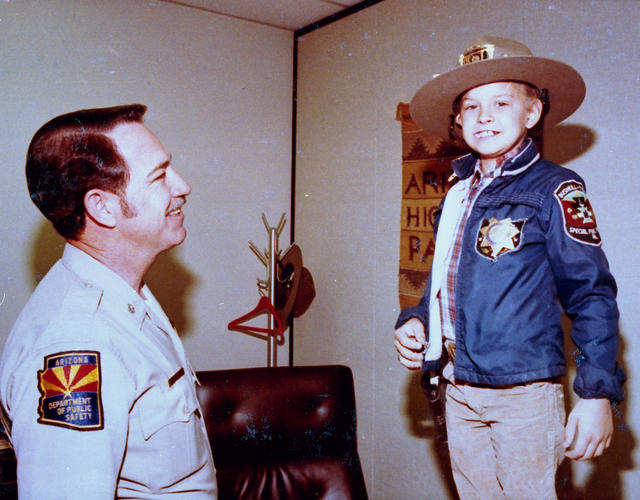 Image Source: Make-A-Wish
Make-A-Wish traces their roots back to Christoper James Grecius, a cheerful 7-year-old boy with leukemia. In 1980, the local Phoenix community came together to grant him his wish to become a police officer.
That small act of coming together as a community inspired the founders of Make-A-Wish.
Tommy Austin, one of the co-founders of the organizations, said "He was only seven years, 269 days old when he died. But he taught me about being a man, even though he was only a boy. And because of meeting him, I'm an entirely different man."
Today, the charity has granted the wishes of hundreds of thousands of children with critical illnesses.
11. The popular holiday song, White Christmas, was believed to have been written at the Arizona Biltmore Hotel.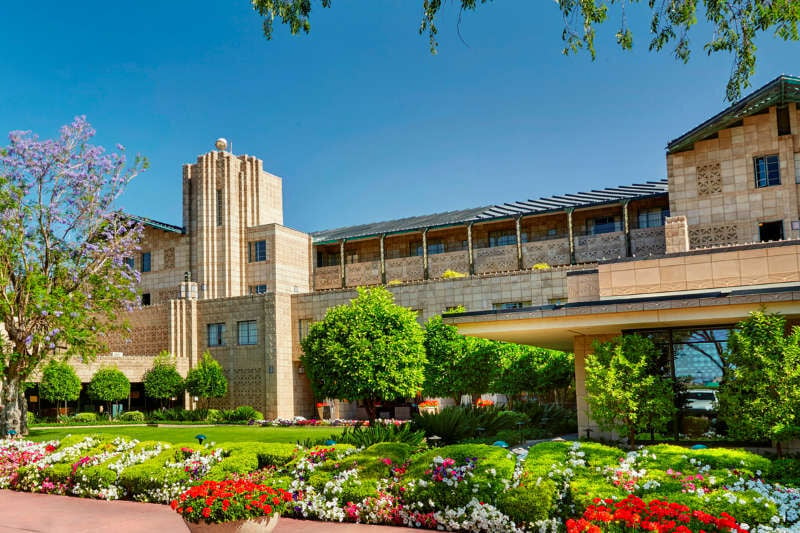 Image Source: Phoenix.org
The story goes that Irving Berlin, one of the most prolific songwriters in America, was staying at the Biltmore Hotel in December 1939. He was lounging by the pool trying to write a film score when he began to feel homesick for New York.
Because of the hot climate even when Christmas was just around the corner, he began writing with the opening lyrics, "I'm dreaming of a white Christmas". The song went on to become one of the most popular holiday songs in the world.
However, this rumor is widely-disputed by biographers and those who analyzed the lyrics more. Still, it's a fun little rumor that most Phoenicians like to believe.
12. The largest municipal park in the country is located in Phoenix.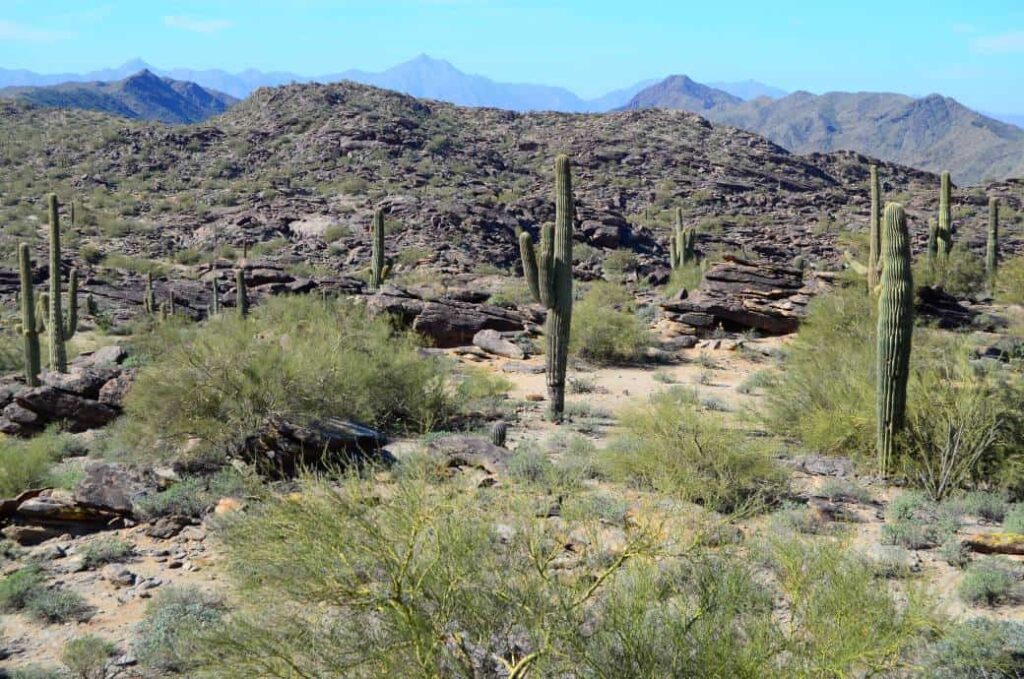 Image Source: Visit Chandler
South Mountain Park and Preserve spans over 16,000 acres long with access points in six different zip codes. It's quite an oasis for bikers, hikers, runners, and outdoor enthusiasts in general.
The most popular attraction here is Dobbins Lookout, a lookout point that gives spectacular 360-degree views of the city. Other attractions include the Mystery Castle, the South Mountain Environmental Education Center, and the Holbert Trail.
13. Desert Botanical Garden holds the world's largest collection of desert plants.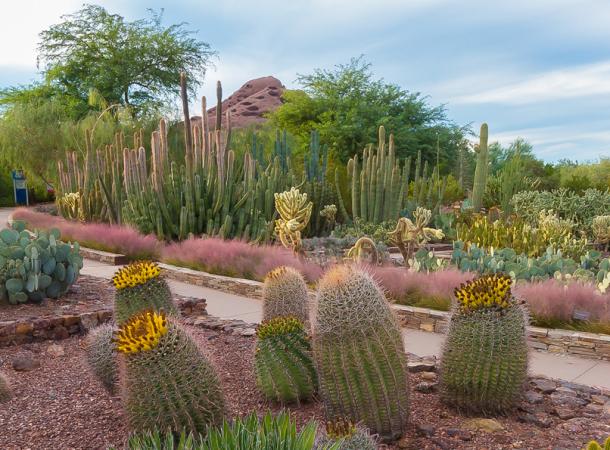 Image Source: Experience Scottsdale
One of the most popular attractions in Phoenix is the Desert Botanical Garden with over half a million visitors every year. Its main feature is that it holds over 50,000 desert flora and fauna – the biggest collection in the entire world.
You'll often find rare, threatened, and endangered desert plants and cacti here. One of which is the Saguaro cactus, which brings us to our next fun fact.
14. It is illegal to cut down a Saguaro cactus in Phoenix, or Arizona for that matter.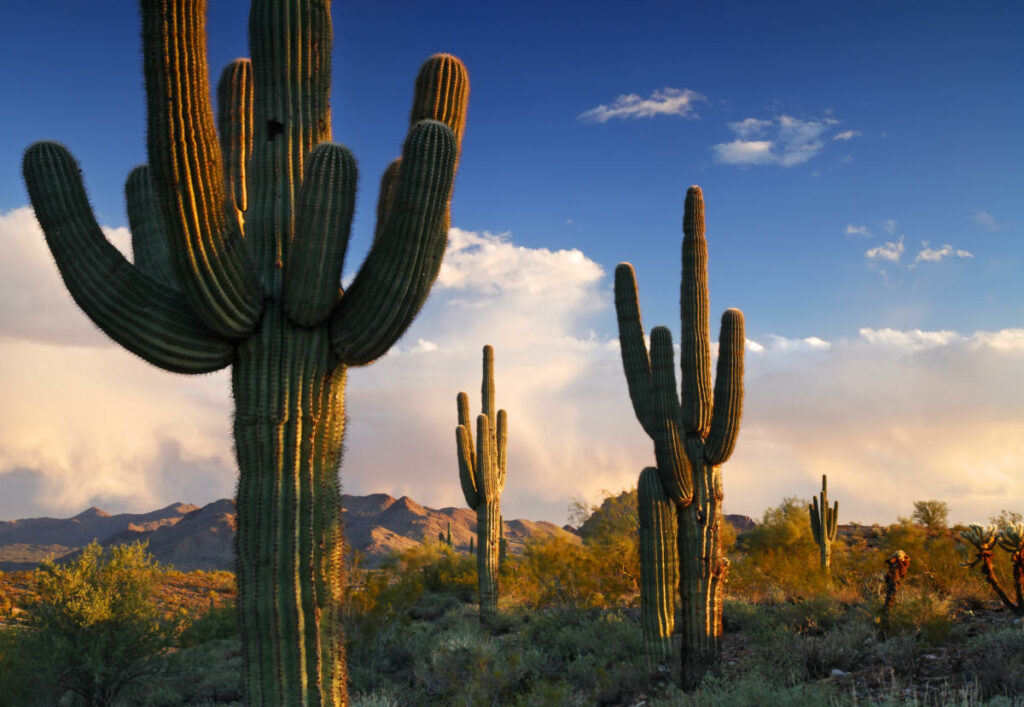 Image Source: Visit Phoenix
Saguaro cacti grow exclusively in the Sonoran Desert. The main defining feature is its tree-like columnar shape and arms.
On federal land, it's illegal to remove any plant and this includes the saguaros. And for state, tribal, or private lands, it's considered a felony to steal, cut down, or move saguaros without a permit.
It's punishable for up to 25 years in prison. That's how much Arizona values these beautiful saguaros.
15. The Phoenix Zoo is the largest privately-owned, non-profit zoo in the United States.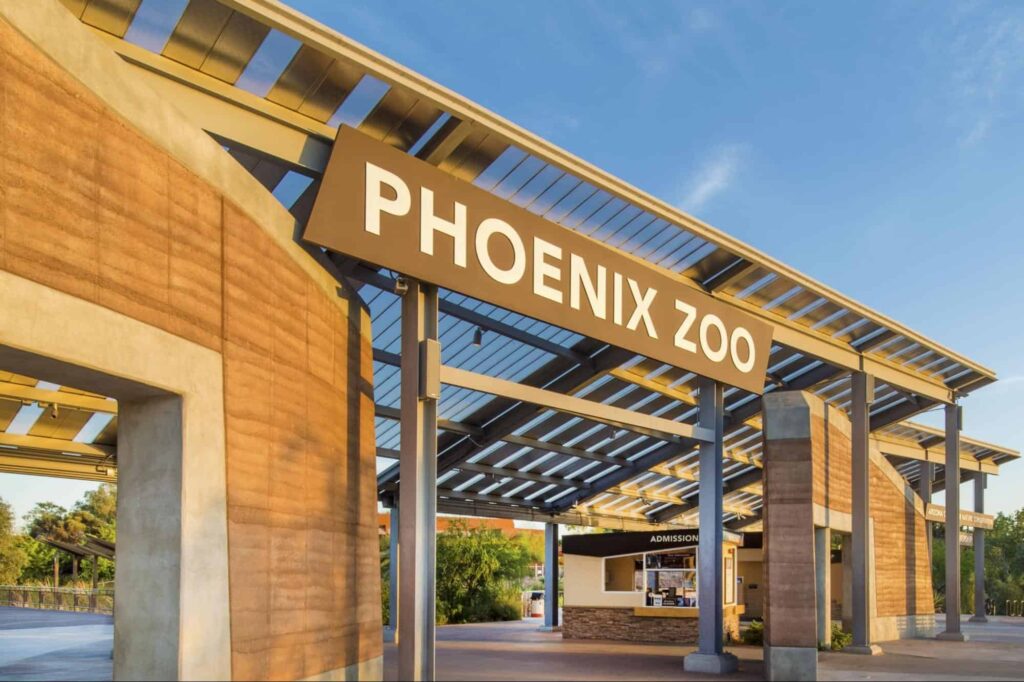 Image Source: Phoenix New Times
The Phoenix Zoo is located within Papago Park. It's home to over 3,000 animals which include Sumatran tigers, Bornean orangutans, Andean bears, and more.
The zoo is miles and miles of lush gardens and beautiful desert landscapes. There are also tons of playgrounds and exciting experiences that kids absolutely love.
If you do decide to visit, don't miss the Stingray Bay and the Endangered Species Carousel. They're quite a delight!
16. The Western Diamondback Rattlesnake is the most common snake in Phoenix.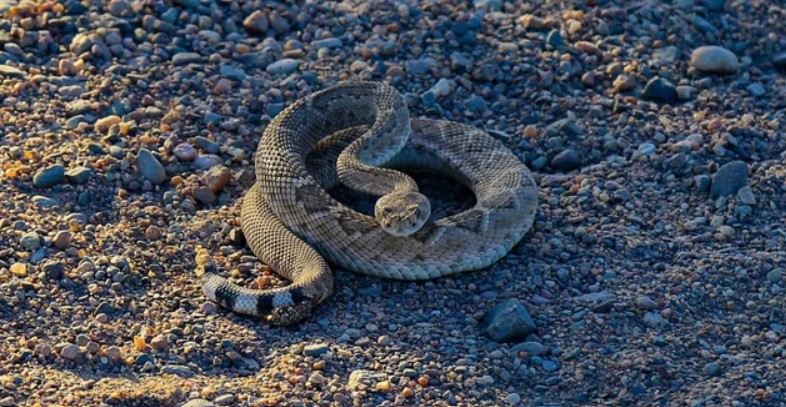 Image Source: fizzlynutt via Reddit.com
Snakes aren't an uncommon sight in the general Phoenix area, but Western Diamondback Rattlesnakes are especially common.
Their defining features are the white- and black-striped tail and a brown hue across their body. They grow up to 4 feet long and are known to have very strong venoms.
They're usually found around the mountains and are a frequent concern of hikers. If you happen to stumble upon one, avoid it at all costs as they are quite aggressive.
17. The 1974 chart-topping song, Carefree Highway, was named after a road in the north Phoenix valley.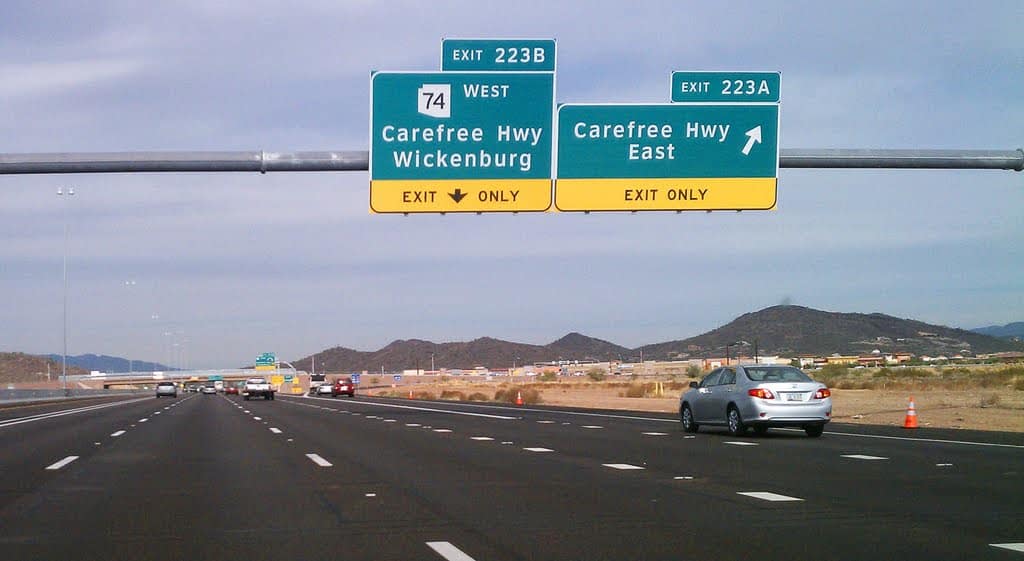 Image Source: Matters of Sense
Canadian folk songwriter Gordon Lighfoot referenced Arizona State Route 74 in the title of his hit song, Carefree Highway.
It peaked on multiple music industry charts in Canada and reached #1 on the US Billboard Easy Listening Chart. It also claimed the #10 spot on the US Billboard Hot 100 list in 1974.
Carefree Highway is on the east-west portion of State Route 74. It's quite a scenic drive with desert mountain vistas and the Tonto National Forest as its backdrop.
The singer admitted to finding the name from a road sign while driving through Phoenix. In a Crawdaddy magazine interview in 1975, he said, "I thought it would make a good title for a song. I wrote it down, put it in my suitcase and it stayed there for 8 months."
18. The 1996 hit movie, Jerry Maguire, filmed scenes at Arizona State University.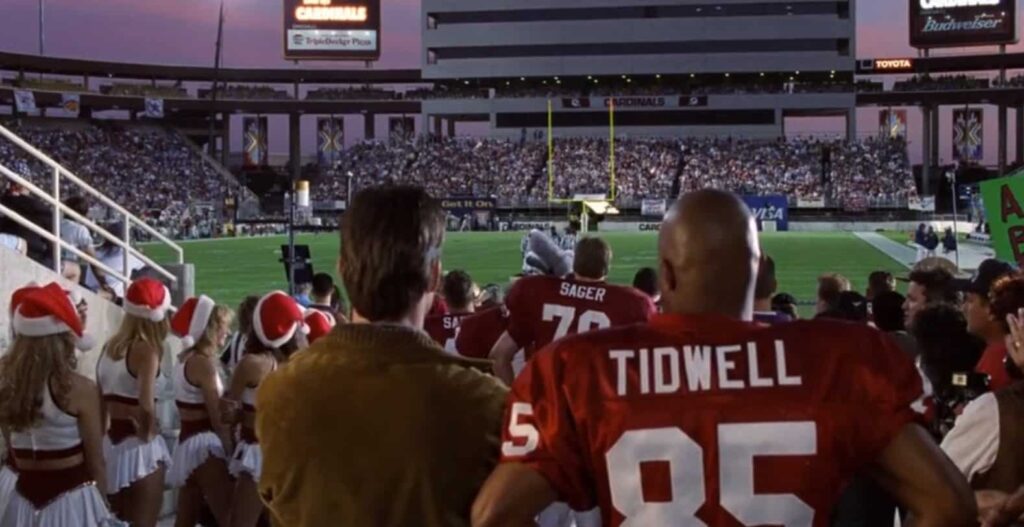 Image Source: Phoenix New Times
With romance, comedy, and drama rolled into one movie, Jerry Maguire is a classic hit that starred one of the most famous actors worldwide, Tom Cruise.
Remember the thrilling scene at the climactic football game? That was filmed at the Sun Devil Stadium right on the campus of Arizona State University.
A few other movies that filmed here are A Star is Born (1976), Raising Arizona (1987), and The Rolling Stones' rockumentary, Let's Spend the Night Together (1983).
19. Speaking of sports, Phoenix fields teams in all four major professional sports leagues.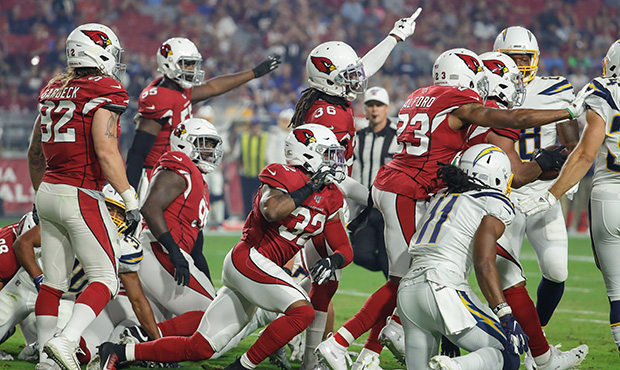 Image Source: Arizona Sports
Sports are big in a city such as Phoenix. In fact, they have franchises in all four major professional sports leagues – the NFL's Arizona Cardinals, NBA's Phoenix Suns, MLB's Arizona Diamondbacks, and the NHL's Arizona Coyotes.
Not all cities are able to claim the same for themselves. But let's move on to another big sport in Phoenix.
20. Phoenix and its neighboring cities are known to be a top destination for golf.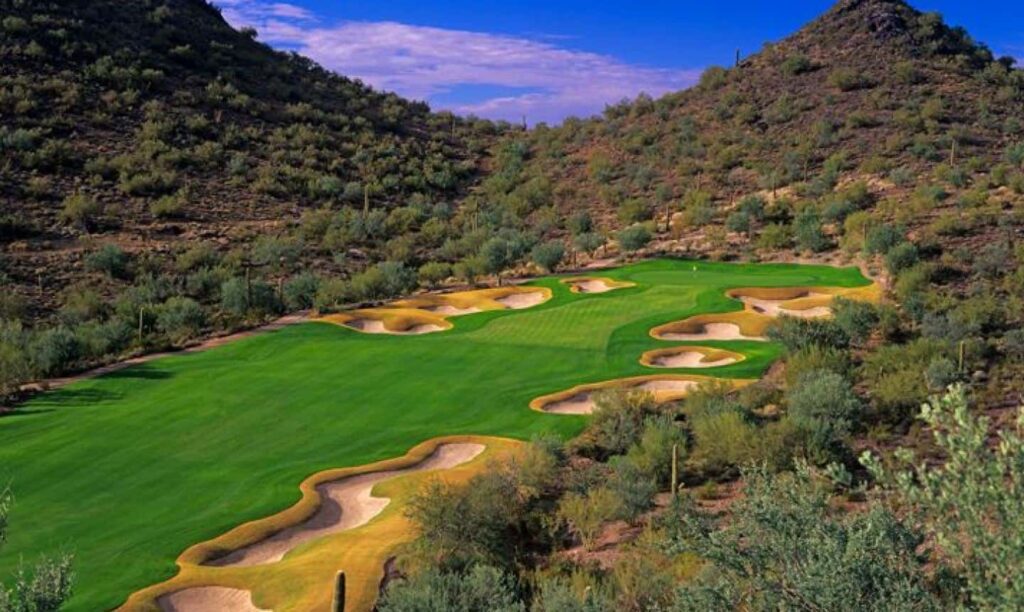 Image Source: Clublender
The Greater Phoenix area is home to nearly 200 golf courses, all varying in style, topography, and experience.
Want to go golfing with a view of the Sonoran Desert, or take on remote landscapes and city-owned courses? You absolutely can!
Even hotels in Phoenix often have golf courses. So if you're an enthusiast of the sport, this is the best place to visit.