Categories >
Guides and Tips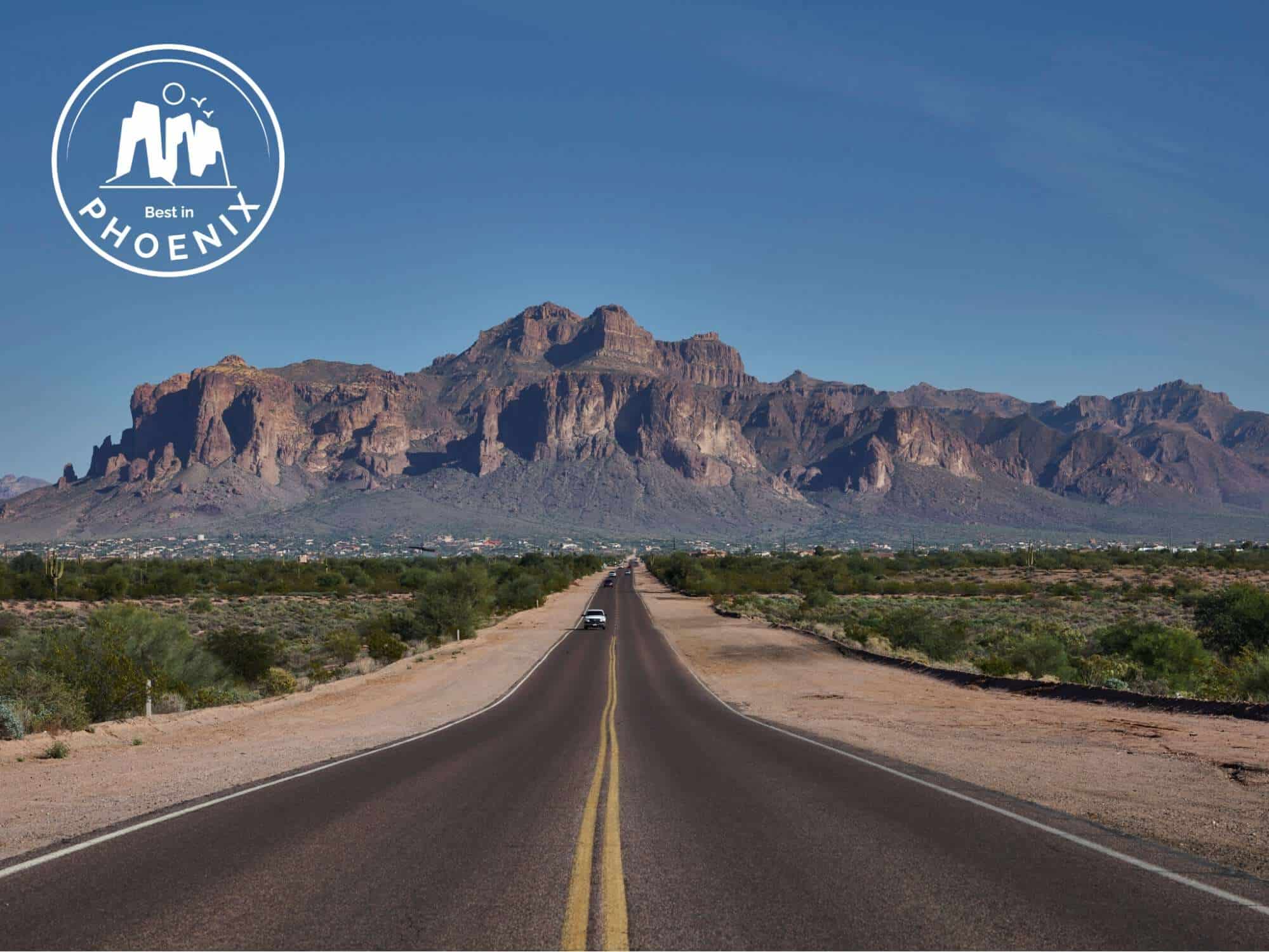 A Visitor's Guide to Phoenix Mountains Preserve
The Phoenix Mountains Preserve is home to one of the best tourist spots you can visit. In terms of scenery and landscape, only very few can beat it!
In this tour, I'll take a deeper look at one of Phoenix's most recognized mountain preserves, giving you all the information you need to plan your next outdoor adventure.
So strap up your hiking boots, grab your supplies, and prepare to go on an incredible tour through Phoenix's beautiful natural treasures!
What is the Phoenix Mountains Preserve?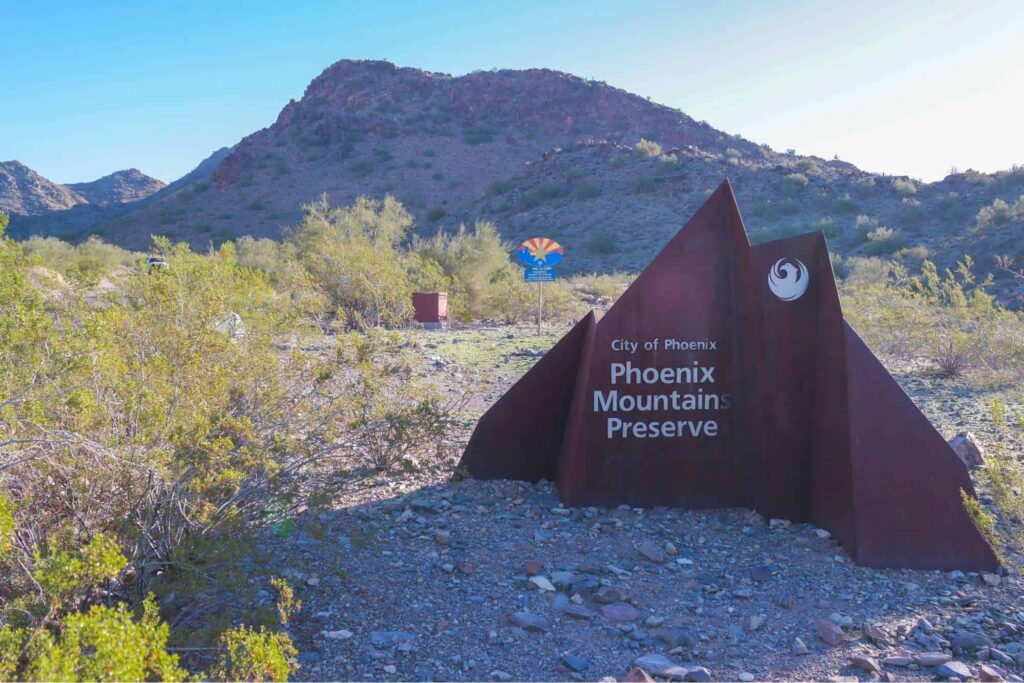 The Phoenix Mountains Preserve is a group of recreational and natural parks found in the local Phoenix state mountain ranges.
It consists of protected territory that includes approximately 7,000 acres of rough mountains, arid valleys, and unspoiled wilderness, which is one of the city's most spectacular features.
It is famously known for its picturesque-natural beauty and numerous options for outdoor experiences.
Famous Landmarks in Phoenix Mountains Preserve
The Phoenix Mountains Preserve is now so well-known that it even outranks some of the area's biggest city parks. Trekking across the exciting terrain and enjoying the breathtaking views is a genuinely amazing experience.
Let's learn a bit more about these fascinating landmarks in Phoenix Mountains Preserve!
1. Piestewa Park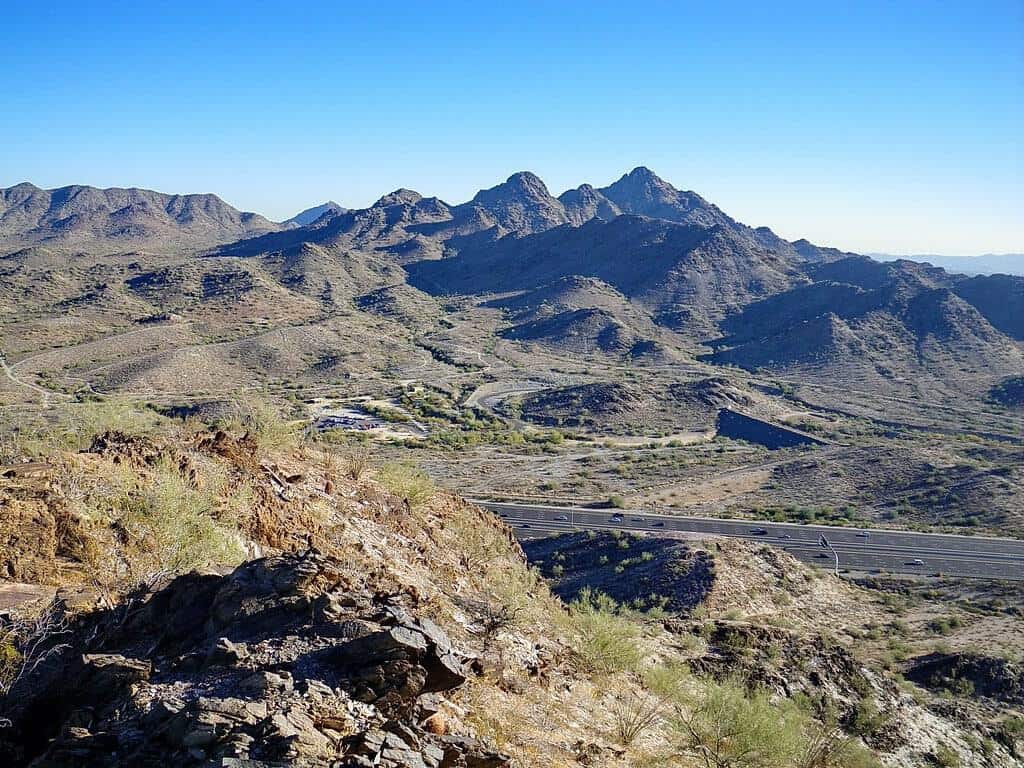 | | |
| --- | --- |
| Height | 2,610 feet |
| Trail Type | Out and Back Trail |
| Location | Piestewa Peak Recreation Area |
| Difficulty Level | Moderate to Difficult |
The impressive Piestewa Park is the first mountain preserve on this list, boasting soaring peaks that can be seen from above. With a height of 2,610 feet, it is renowned as the second-highest peak in the area, after Camelback.
While the views are undoubtedly stunning and breathtaking, I would not recommend this hike for first-timers due to the difficulty of the trail.
Additionally, I strongly advise against allowing children three years old and below to hike on this mountain, as the rocky stairs may be too challenging for them to handle.
However, if you are an adventurer like me, then this mountain is perfect for you.
2. North Mountain and Shaw Batte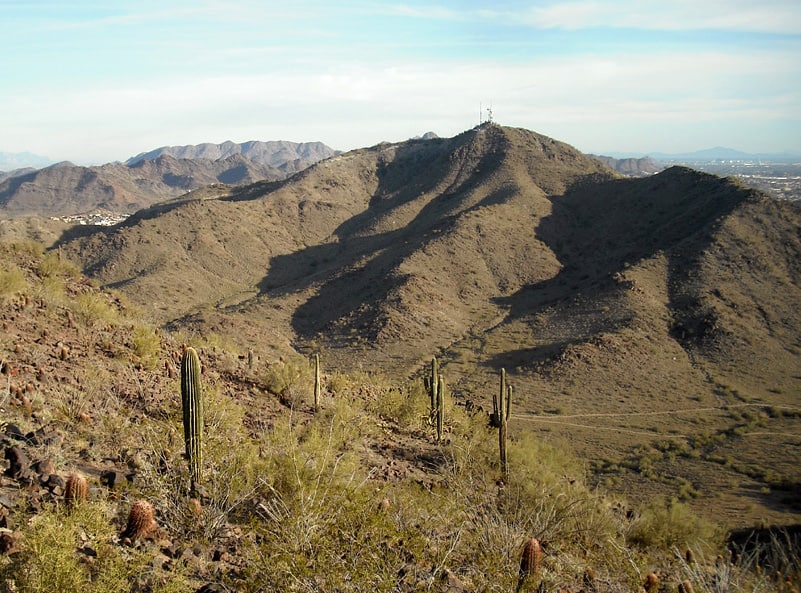 | | |
| --- | --- |
| Height | 2,104 feet, North Mountain, and 2,149 feet, Shaw Butte |
| Trail Type | Loose Rock |
| Location | North Mountain in the Phoenix Mountains Preserve |
| Difficulty Level | Easy |
This mountain is an ideal choice for anyone looking to conquer their first mountain.
The North Mountain and Shaw Butte trails offer gentle slopes that make for a pleasant and manageable hike. Plus, if you're looking for a furry companion on your adventure, the trail is dog-friendly as long as your pup is on a leash.
What I find most captivating about this mountain is the incredible 360-degree view of Phoenix that awaits at the summit. It's a sight that never fails to leave me awestruck and appreciative of the natural beauty around us.
Though this mountain may not be the most challenging climb, reaching the top still provides a deep sense of accomplishment and satisfaction. So if you're ready to take on your first mountain and experience the joy of hiking, this is the perfect place to start!
3. Lookout Mountain Preserve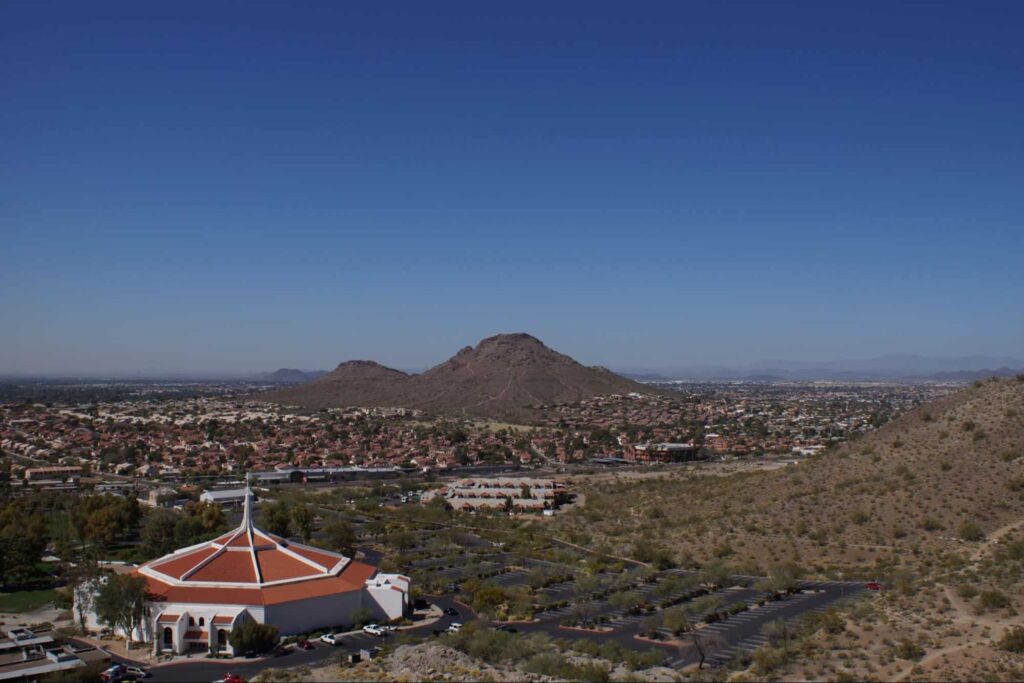 | | |
| --- | --- |
| Height | 2,330 feet |
| Trail Type | Out-and-Back Trail |
| Location | Paradise Valley, Arizona |
| Difficulty Level | Easy |
The Lookout Mountain Preserve is one of those experiences that both seasoned hikers and newbies can enjoy. This 3.5 km loop trail offers a variety of paths for both difficulty levels, so you have the option to challenge yourself or go for a more laidback adventure.
It's honestly also one of my favorite preserves for a couple of reasons.
First, it's just a short ascent to the summit. The first time I went with some friends, it took us only around 30 minutes to get to the top.
Second, the sunset view from the summit is unparalleled! We got there just in time to capture some pretty amazing photos.
Just keep in mind that the trails here offer very limited shade and there's no access to drinking water in most of the paths, so come prepared – you know how scorching Phoenix weather is!
4. Camelback Mountain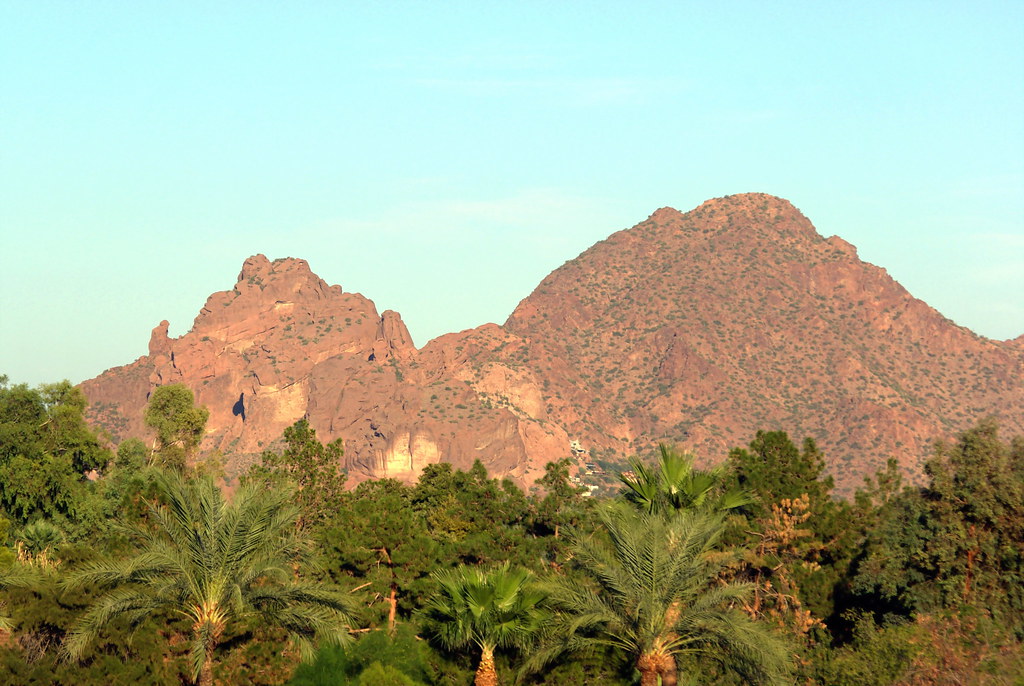 | | |
| --- | --- |
| Height | 1,420 feet |
| Trail Type | Out-and-Back Trail |
| Location | Maricopa County, Arizona, U.S. |
| Difficulty Level | Difficult |
This mountain boasts two demanding trails that lead to the peak, which reaches a height of 1,420 feet and resembles the hump of a camel's back.
Upon reaching the summit, hikers are rewarded with stunning 360-degree views of the surrounding city. This renowned destination is sure to satisfy your adventurous spirit, but caution is advised during the summer months as there is no shade in the area.
Make sure to bring sunscreen to protect your skin from harmful UV rays. It is also important to note that this journey is not suitable for pets, as it can be dangerous and difficult for them to navigate.
5. Dreamy Draw Recreation Area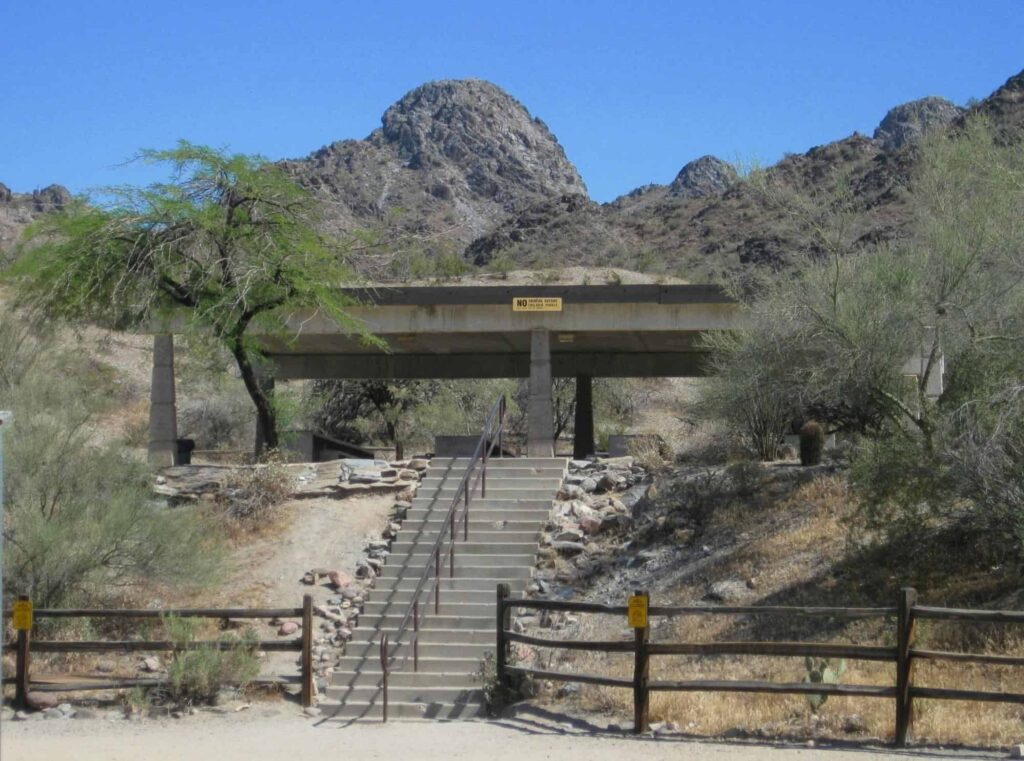 | | |
| --- | --- |
| Height | 1,580 feet – 1,80 feet |
| Trail Type | Out-and-Back Trail |
| Location | 2421 E, Northern Ave, Phoenix, AZ 85020 |
| Difficulty Level | Difficult |
There are numerous trails to choose from here, ranging from easy to intermediate difficulty levels. Depending on your preferences, you can explore any of these trails.
However, if you're new to hiking, I recommend strolling since the base of the mountain has a concrete sidewalk— making it ideal for elevation conditioning.
This place is perfect for a leisurely walk since it's not crowded, allowing you to fully enjoy your "me" time. You can also go biking and bask in the beauty of nature, just you and your thoughts.
Overall, this is a great place to unwind and disconnect from the hustle and bustle of city life.
What to Do in Phoenix Mountains Preserve
There are loads of things that you can do while you're there, so let's go over some of them here:
1. Hiking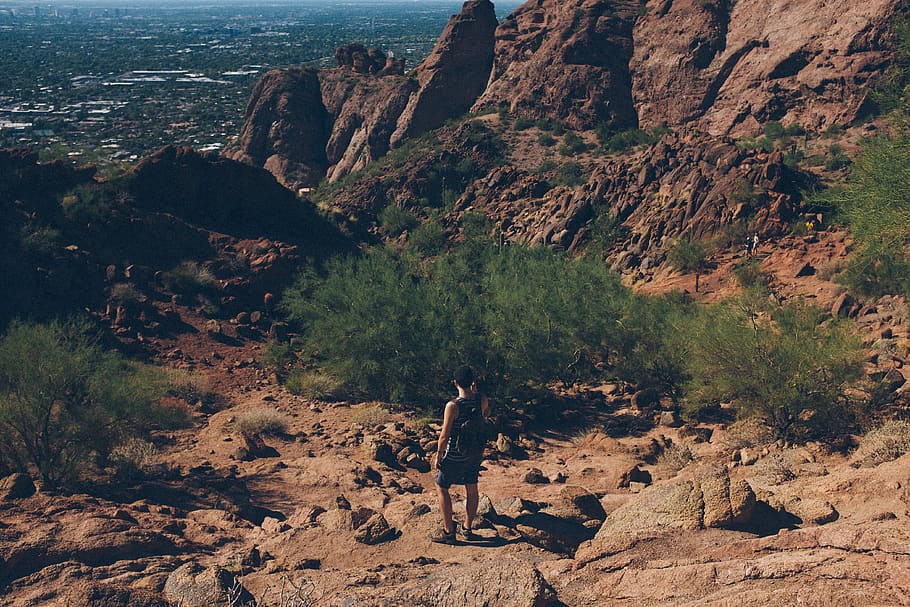 The first thing that you should consider doing when visiting the Phoenix Mountains Preserve is hiking. There are various hiking trails and paths that you can try, so you can keep coming back for new experiences.
Bringing with you some essentials like a compact knapsack and useful tools will be a godsend when hiking through these ranges.
Of course, don't forget to bring a few relatives, loved ones, and friends with you to make the experience much more enjoyable!
2. Play Golf at Arizona Biltmore Golf Club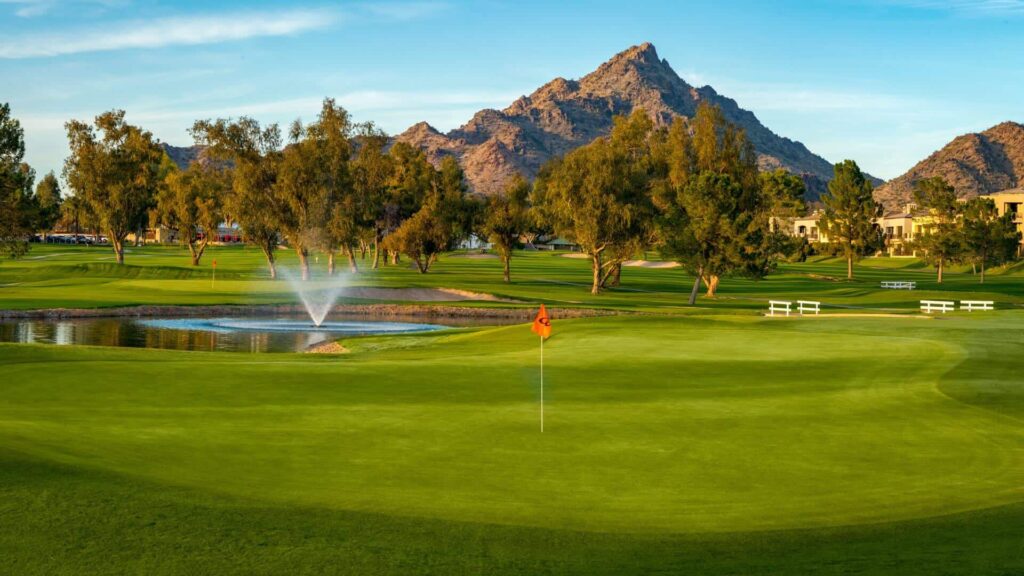 Sink into the lush greenery of Arizona Biltmore's golf course, where playing a round can greatly reduce stress.
But the benefits don't stop there – it's also the perfect place to connect with like-minded individuals and forge new friendships.
After all, as every golf enthusiast knows, there's no better place to socialize and make acquaintances than the rolling fairways and manicured greens of a golf club.
3. Mountain biking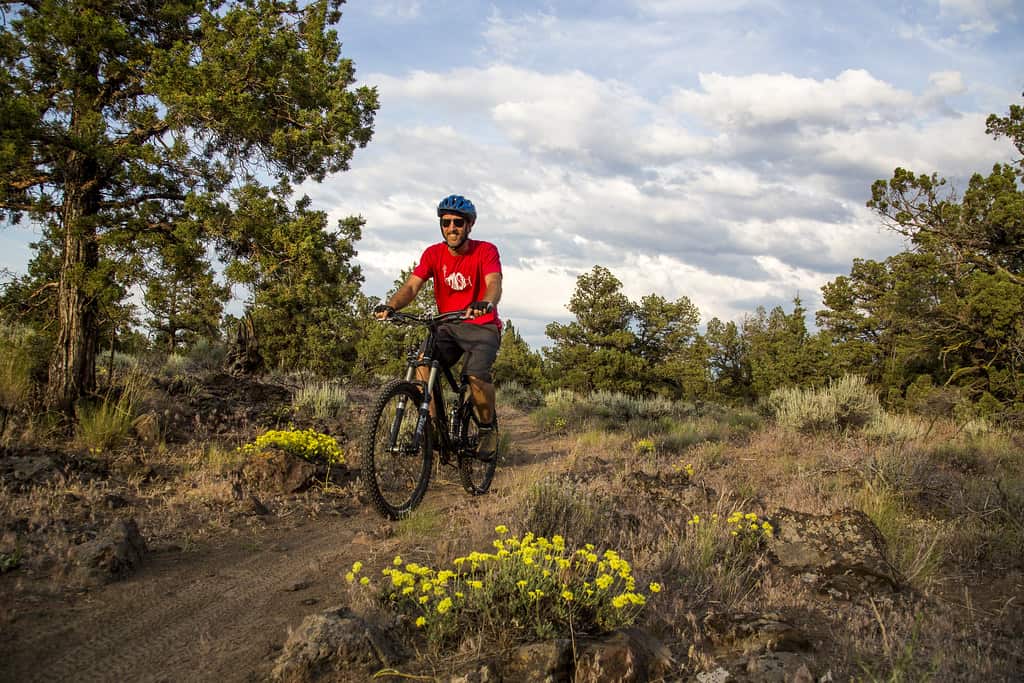 Looking for a more exciting way to maximize your time on these mountain visits? Bring your heavy-duty mountain bikes to climb up the trails!
Mountain biking is an excellent way to have fun when trailing the Phoenix Mountains Preserve, and it's also a great exercise that provides more strain and reps to your workout regimen.
Just like hiking, it's also great to bring some buddies with you for mountain exploration. So, shift your gears and proceed to ride the trails to reach the highest peak of these beautiful landmarks.
4. Explore Norman Lykes House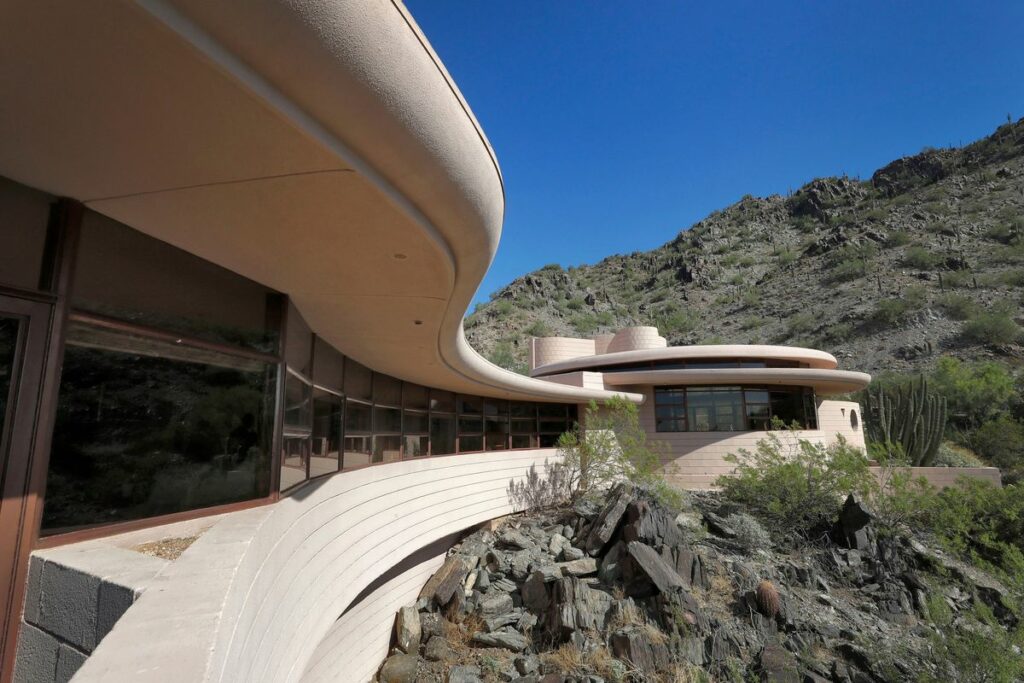 Enter the world of architectural wonder by observing the 14 circular residences designed by the legendary American architect Frank Lloyd Wright.
Prepare to be astounded by the enormous, nature-inspired historical building that awaits you.
Once inside, your eyes will be treated to a visual feast as you witness the unobstructed and towering views of Phoenix and Palm Canyon from every corner of the house.
5. Rock climbing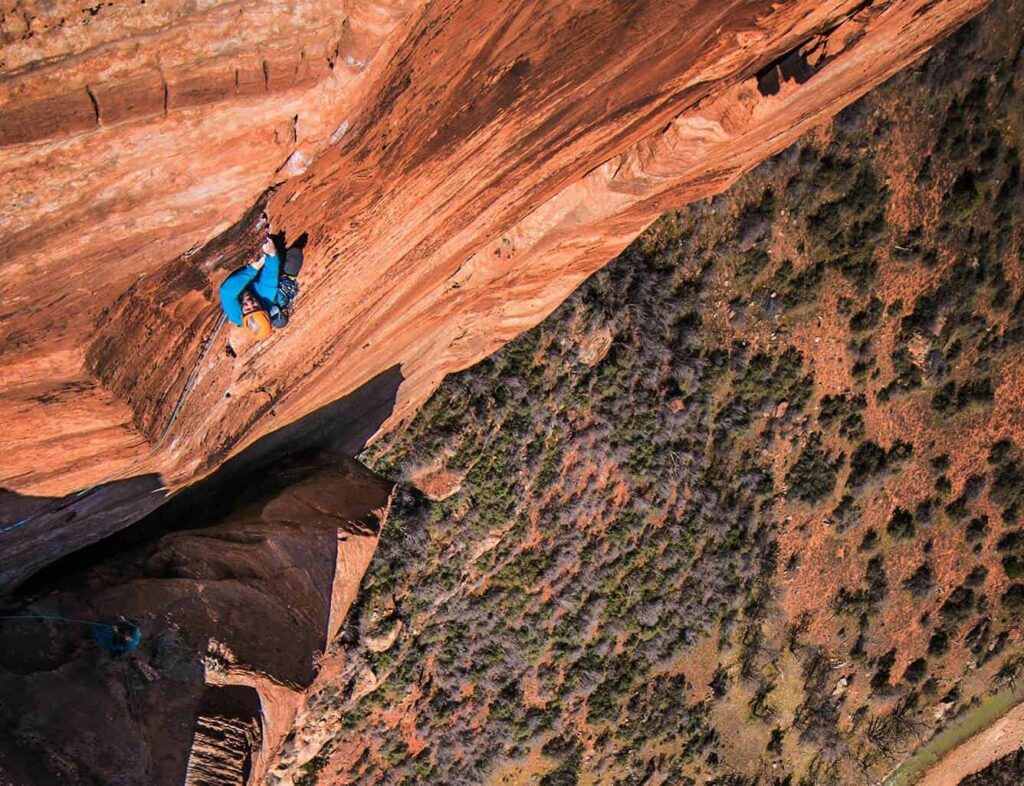 I personally don't recommend this for the faint of heart, but if you're a wild nature enthusiast, rock climbing will surely get your adrenaline pumping!
In the United States, you can practice rock climbing by getting your official belay certificate through rock climbing in indoor gyms. This is a great precursor to actual mountain rock climbing itself.
Again, it's usually not for those who are scared of climbing up soaring heights, so climb at your own risk!
6. Picnicking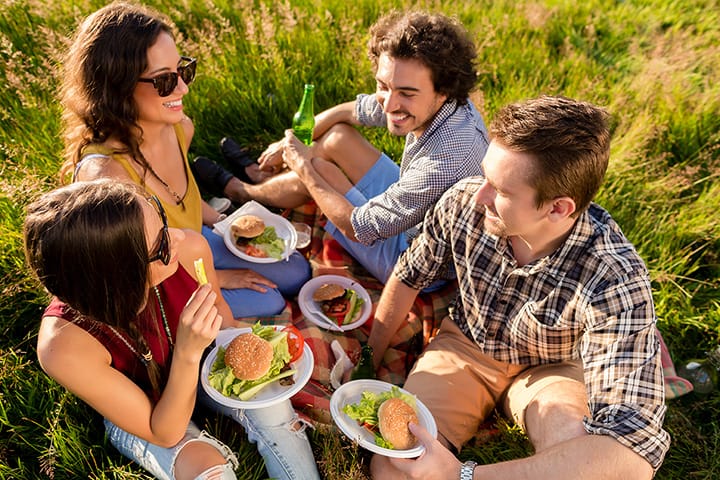 Who says you can only enjoy the Phoenix Mountains Preserve through extreme adventures like rock climbing and mountain climbing?
You can simply come have a group of friends and family members and have a picnic! In fact, this is probably one of my favorite things to do here.
Great company, great views – honestly, I'm good with that.
7. Viewing wildlife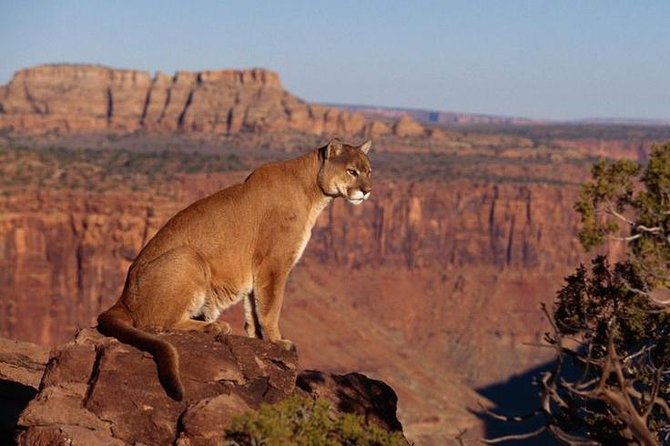 Most mountains in Phoenix have exquisite wildlife to check around. It's best to be accompanied by some guides or experts to have a safer experience, but you'll still have a fun time nonetheless.
Some of the harmless wild animals you can spot if you're lucky are deer, javelinas, chuckwallas, and raccoons.
The preserve is also home to different species of birds that you can take pictures of and upload online for the rest of your social media friends to see!
8. Eat at Little Miss BBQ Sunnyslope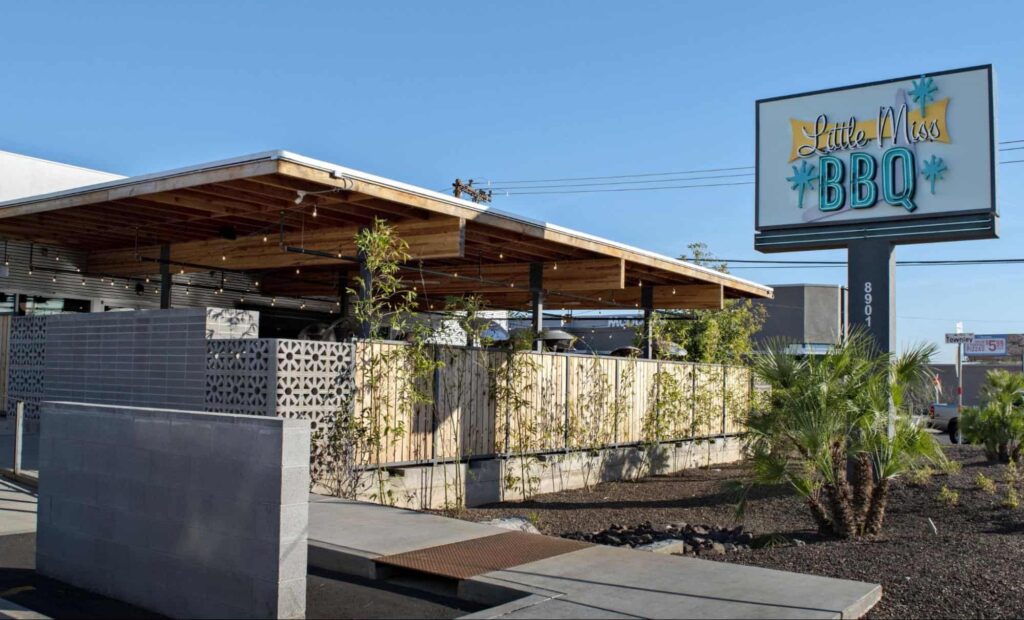 Nothing beats a hearty meal after a tiring adventure on the mountains, and Little Miss BBQ Sunnyslope offers exceptional whole-smoked meat slow-cooked for 16 hours.
I would definitely go back just for their beef rib and pulled pork sandwiches – you'll know when you try them!
If you're a fellow carnivore looking for the ultimate meaty experience, then this restaurant is a must-try for you.
Planning Your Trip to Phoenix Mountains Preserve
What to Bring and Wear to Phoenix Mountains Preserve
Here are my personal recommendations on what to bring and wear to Pheonix Mountains Preserve:
Light clothing.
Slightly thicker clothing, if in the winter season.
Protective eyewear (ie: shades or mountain goggles).
Some snacks and a lot of water
You can also bring some heavy equipment if you are planning on staying for a while. If you are going to these mountains for at least a week, I recommend getting a camper van if it fits the budget.
I'm one who personally loves to travel a lot in the Phoenix area, and having a mobile home with me is an ideal way to go about the trip without worrying about which items to pack as well.
How to Get to Phoenix Mountains Preserve
To get to the Phoenix Mountains Preserve, you can take the commute bus from SR-51 or Bell Road and 51st Avenue. However, it's highly recommended to bring a car with you so you won't wait for the bus schedule to get to the preserve.
Where To Park at Phoenix Mountains Preserve
There are several parking spots at the Phoenix Mountains Preserve like the Camby and the Esplanade. You can also park directly at the spots at the mountains themselves in Piestewa Park and Arizona Biltmore.
Entry Fees and Permits at Phoenix Mountains Preserve
Entry fees usually range from $5 to $10 depending on the site.
FAQs on Phoenix Mountains Preserve